Study Smarter with Wave Tutoring
Wave Tutoring is a boutique educational firm that integrates academic expertise with high technology. Our founding partners envisioned a new kind of tutoring service that allows students across the world to access experienced teaching professionals with the click of a button. Through years of experience, we have learned that one-on-one coaching is the most effective way to prepare students to meet the challenges of the SAT and rigorous high school coursework. Our small size allows us to customize each lesson based on the specific needs of individual students. In addition, our unique online system eliminates the excessive costs and geographic limitations traditionally associated with quality in-home tutoring.
Our Founders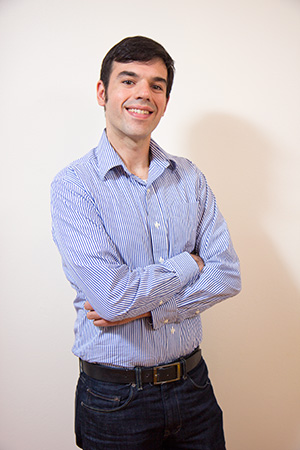 Benjamin Weiner
Partner
Ben Weiner has worked as a tutor and academic mentor for the past fifteen years. During this time, he has honed his skills as a language arts expert. He has helped numerous students improve their grades and SAT scores, learn to write with precision, and gain confidence. He holds a bachelor's degree in English from UCLA.
From 2002 to 2010, Ben worked with two distinct student demographics within the Los Angeles area. The first group consisted of students attending the prestigious Harvard-Westlake School, a private academy ranked among the top college preparatory schools in America. The second group consisted of Korean-American students attending public high school within the critically underfunded Los Angeles Unified School District.
Through his experiences with such differing clients, Ben has become an extremely adaptable educator. He is equally comfortable working with students who are Ivy League legacies and students who will be the first in their families to attend college.
Ben recently returned to Los Angeles after spending time as a foreign English teacher in Asia. He continues to work with a diverse group of promising high school students.
Specializations: SAT Critical Reading and Writing, Literature, Writing Mechanics, European and American History.
Students have gone on to: Yale, Stanford, Brown, Amherst, University of Pennsylvania, University of Michigan, UC Berkeley, UCLA, USC, NYU, Wesleyan.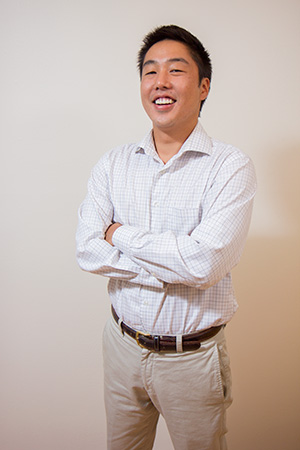 Edric Choi
Partner
Ed Choi has worked as a professional tutor for over ten years. He began assisting students with test preparation and academic coursework while completing his undergraduate degree at UCLA. He has since earned a master's degree in East Asian Studies, an interdisciplinary field combining history, economics, and political science. 
Prior to beginning his collegiate studies, Ed attended St. Paul's School in New Hampshire, one of America's oldest and most prestigious preparatory academies.
Ed is also a proud alumnus of Johns Hopkins University's CTY program. After earning exceptional scores on standardized tests in elementary school, he was invited to take the SAT as part of the program's admissions process. Ed scored in the 99th percentile on the official SAT as a middle school student. More recently, he took the reformatted exam when applying to work for a major test prep provider. He scored 2310.
However, Ed is more than just a test prep master. Originally a pre-med student, he is well versed in both mathematics and physical sciences. His expertise in a wide range of difficult subjects has made him an extremely popular tutor in the Los Angeles area. He has had the privilege of working with many wonderful students, including children from prominent families and at-risk teenagers.
Specializations: SAT, ACT, SSAT, and GRE/GMAT preparation, Calculus, Statistics, Physics, Biology, Chemistry.
Students have gone on to: Columbia, Stanford, Brown, Northwestern, Emory, UC Berkeley, UCLA, USC, Pomona College, Yale School of Management, University of Michigan Ross School.